Concert
23rd November 2007, Church of the Holly Cross,
Cracow, pl św. Ducha
Programme
| | | |
| --- | --- | --- |
| 19:15 – 20:00 | K. Penderecki | - Agnus Dei |
| | J.S. Bach | - Brandenburg Concert No 3 |
| | W.A. Mozart | - Divertimento in D major |
| | H. M. Gorecki | - Three pieces in old style |
Performers:
Beethoven Academy Orchestra
Marcin Klejdysz - concertmaster
Beethoven Academy Orchestra stands out as the youngest professional symphony orchestra in the country. It has been formed by enthusiasts - the most talented students and alumni of European universities of music, such as the Academy of Music in Cracow, Hochschule Für Musik Und Darstellende Kunst in Stuttgart, Hochschule Für Musik in Karlsruhe, Royal Music Conservatoire in Brussels, Conservatoire International de Musique in Paris and Universität Für Musik und Darstellen Kunst in Graz.
The ensemble became seriously engaged in the artistic activity in 2003, after the great success at the 53rd Junger Künstler Bayreuth Festival. In 2005, thanks to the initiative of Elżbieta Penderecka, Beethoven Academy Orchestra made its debut at the 9th Ludwig van Beethoven Easter Festival in Warsaw, opening to rave reviews in the press and receiving many an invitation for the participation in prestige festivals in Poland and abroad. It was in the same year that the first studio album with the Polish music for the DUX record company was recorded.
From the very beginning the artistic director of the ensemble has been concertmaster Marcin Klejdysz - a graduate of The Academy of Music in Cracow and a protégé of Robert Kabara. Beethoven Academy is under charge of the prominent and distinguished conductors - Krzysztof Penderecki, Maciej Tworek, Paweł Przytocki, Marek Pijarowski, łukasz Borowicz, Michał Dworzyński, Piotr Suł kowski, Fausto Nardi, and cooperates with the soloists of the young generation - Wojciech Pł awner, So-Ock Kim, Bartosz Koziak, Katarzyna Duda, Franco Fiagiolli, Jan Krzeszowiec and others. Thus far the orchestra has recorded five CD albums, including the one with the Polish repertoire of the XIX and XX centuries, for the following record companies: DUX Poland, the Dutch Le Foxx Music and Centaur Record USA. Since June 2007 Beethoven Academy Orchestra has also started the collaboration with the concert agency DUO Fryc&Suszkiewicz.
In the opinion of the media - television, press and radio - the establishment of Beethoven Academy Orchestra should be ranked among the most interesting cultural events of the last year.
At present, the orchestra is giving concerts in the country and abroad within the framework of the tour promoting the project under the title "The classics - new ways".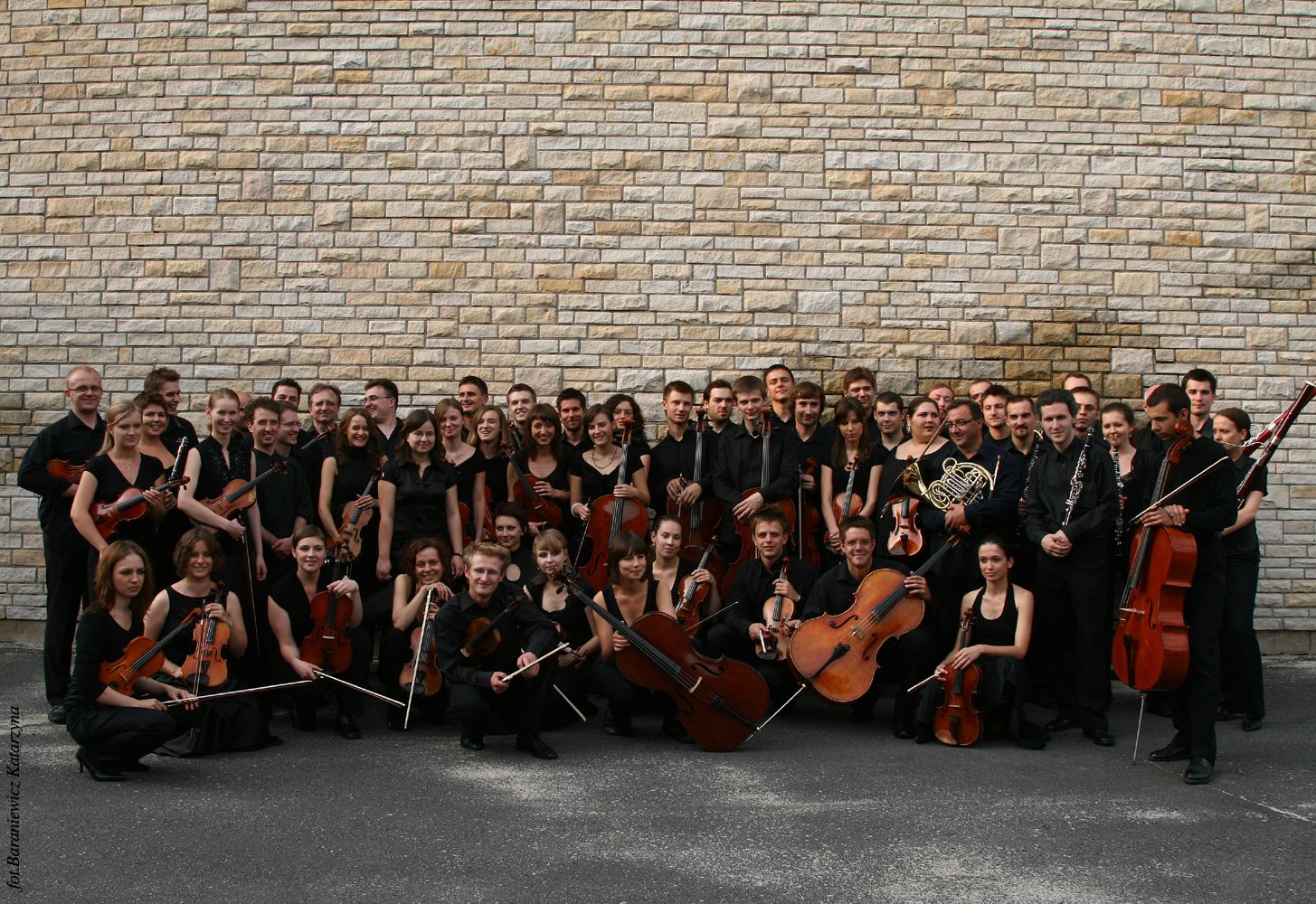 Beethoven Academy Orchestra